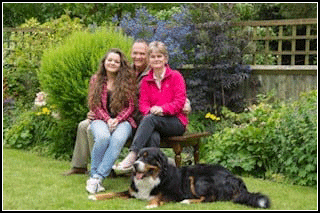 One of the most important decisions to make, as a parent, is choosing the right school for your child. Quinton House offers academic excellence coupled with outstanding pastoral care; a nurturing environment where your child is known and valued as an individual and where their education is tailored to their individual needs.
It is my personal belief that a happy child is a successful child, and here at Quinton House we excel in providing a warm, welcoming, supportive community where your child can flourish.
Our aim is to prepare our students for a rapidly changing world and our job is to equip our young people with the skills and confidence that benefit them for the next seventy years- not just during their time at school.
As a school we work together to achieve the best possible outcomes for every student that we have the privilege to educate. This requires a personalised approach for every child and an understanding that everyone develops at a different rate.
Alongside our academic teaching, we offer an extensive choice of co-curricular activities to allow your child to develop their strengths and encourage them to advance their unique talents.
I look forward to meeting you personally through either one of our open events or at one of our informal coffee mornings to answer any questions you may have. You will receive a warm welcome.
Mrs J Storey
Principal