Headmaster's Weekly Blog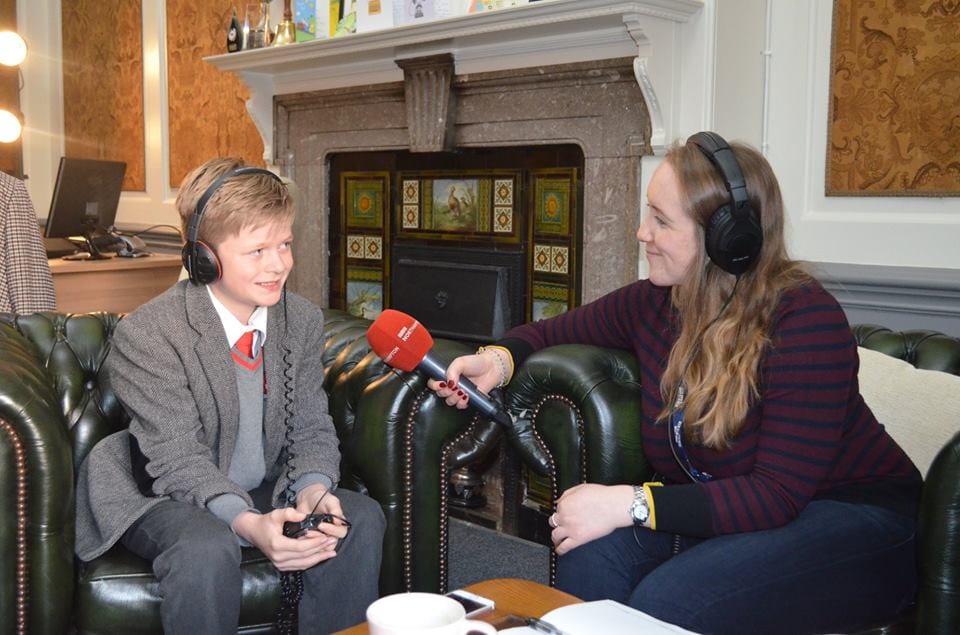 The theme of caring for others at Quinton House School continued this week with both Anti-Bullying Week and Children in Need.
All of the children sported their odd socks in recognition that it is normal to be different and Radio Northampton arrived at the Head's Study to interview our Senior School Bullseye Group, a group of volunteer students trained to be on the alert for any signs of bullying behaviour and to respond appropriately.
All of the students interview proved to be excellent ambassadors for the school and their comments can still be heard on our Facebook page. Another special visit took place on Friday when Pudsey Bear turned up to round off an excellent afternoon of 'Spotty Bingo' for our younger children.
Our Facebook page can be accessed directly from the website by clicking the Facebook icon and the photographs of our enthusiastic and happy children meeting Pudsey and enjoying their time at school underlines the need to continue to work to support such a wonderful charity looking to help those much less fortunate than ourselves.
On Wednesday evening, the Senior School students produced an outstanding performance as the final act on the stage at a packed Royal and Derngate Theatre for this year's Shakespeare Schools Festival. Special congratulations to Mattaeus Wardley as Romeo and India Hodges on their wonderful performances in the lead roles as Romeo and Juliet and a huge round of applause to the entire cast on producing such an emotive and enjoyable performance.
On Saturday 1st December we have our Winter Wonderland event for younger children which will again feature a visit from Santa and his reindeer. This year our event will focus on Christmas arts and crafts activities for the children and will be restricted to Quinton families and friends. We do look forward to another family based activity and invite you to bring along your children and friends for what promises to be a very enjoyable afternoon.
Tim Hoyle
Headmaster