Q4 Explore the Castle and Grounds of Rockingham Castle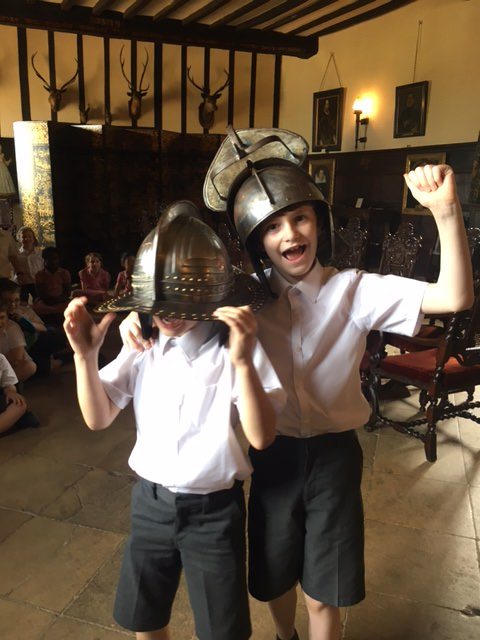 On Tuesday last week, Q4 travelled to Corby to visit a traditional landmark; Rockingham Castle. During their topic lessons, the children discussed what makes a landmark significant and why people would chose to reside in a particular place. The children investigated areas in Europe as well as the UK. Our recent trip to Norfolk aided their geographical skills and the current trip to the Castle embedded their existing knowledge. 
Whilst at the castle, the children explored the grounds which included a panel room where Charles Dickens spent time in his favourite chair putting on plays for his friends and a royal forest where Kings & Queens entertained their guests. Finally the children observed a viewpoint from a moat wall that enabled them to see five different counties all at the same time. 
It was a really enjoyable day, the sun shone brightly and we all had so much fun!
We cannot wait to visit again soon. 
Here's what the pupils thought!
"The trip was brilliant, I would recommend visiting the castle." Joseph
"We had a great time together, we loved the tour and the sun made our time in the Royal forest even more enjoyable." Itohan
"I learnt so many facts about the Kings & Queens of Rockingham, I couldn't believe a family still live in the castle!" Ryan
Published on: 26th June 2017