Q5-Q6 Embrace Adventure Activities at PGL Liddington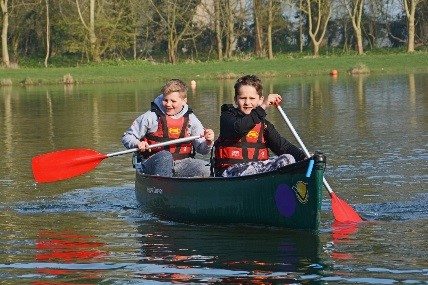 At PGL Liddington this year we all took part in canoeing, raft building, cycling, fencing, quad biking, orienteering and archery. We put on safety equipment and threw ourselves off tall structures onto zip wires, giant swings and trapezes. We created temporary shelters and learned how to give CPR. We cooperated in team games and led each other through dark tunnels on the Tunnel Trail and in the evenings, we built parachutes and tested them with water balloons, made robots from cardboard and undertook photo challenges. On the last night we sang songs and ate marshmallows around the camp fire.
Not everyone enjoyed everything but everyone enjoyed some things. We were all challenged and pushed ourselves beyond what we thought we could do. We learned about each other and about ourselves and there was lots of laughter, some tears, late nights and early mornings. Overall, it was a great trip and we came home tired but proud of all that we had achieved.
Roll on 2019!!
Published on: 31st March 2017