Q8 & Q9 Pupils Enter National Poetry By Heart Competition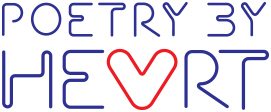 Quinton House School held its first Poetry by Heart Competition with the aim to 'Stretch and Challenge' pupils to memorise a poem and recite it with understanding.
The list of poems that the pupils had to choose from were from a selection of First World War poems which had complexity of diction and syntax, metre and rhyme and with shifts of mood and tone to fully challenge our students.
We were pleased with all of the recitals. However, there were particularly strong performances from Hannah v d B and Misha A, who recited their poems accurately and with meaning.
Year 8 winner:  Misha A
Year 9 winner:  Hannah v d B
Year 10 winner:  Anya D
Congratulations to our winners and well done to the commended performances from Raphael P-C, Megan E-L, Gracie B, Joseph D and Carlos D-L.
Our key stage winners will be filmed and put forward for the national competition, the finals of which are held at Cambridge University.
Let's wish our pupils the best of luck! The winning pupils' videos can be seen below.
Mrs Moss 
(With thanks also to Miss Pearson for judging the entries with me)
Published on: 14th December 2017