QHS Pupils Receive Awards at Northampton Festival of Performing Arts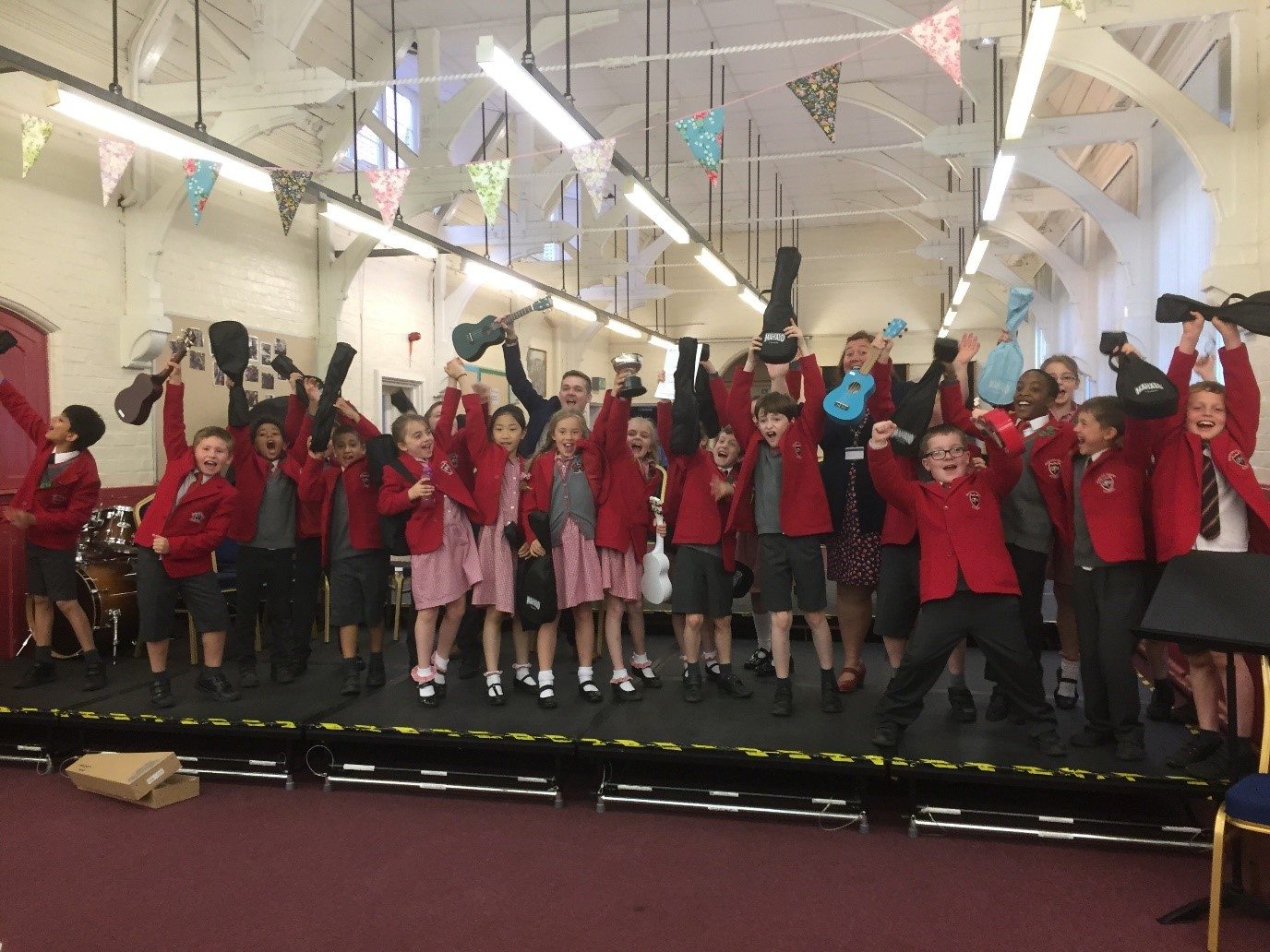 Just before half term around 30 individual pupils took part in the Northampton Festival. This is an amazing number and saw Quinton House represented in both Music and Drama categories.
We had a number of pupils placing first, second or third and many Good and Highly Commended so congratulations to all who have taken part we are very proud of your efforts and how you have represented our school.
As well as these we had our Little Quinton Singers (Q1-4 choir) go out to the festival and after a great performance of 'When She Loved Me' and 'Five Eyes' they gained a fantastic 2nd place.  The judge said their performance, "was tuneful and showed promise. It was a lovely sound that was created in the church with their soft singing and as focused and had clear intonation in the words".  We were all very proud of the group's first public performance out of school and already the pupils are coming up with ideas of what we will be singing next year.
We also took Q4 Ukulele group to the Festival. This group have only been playing for a short while so we felt it was going to be a great experience but we had little thought of placing.  The pupils sang and played with enthusiasm.  The Judge was impressed that in 'It's Raining, It's Pouring' the pupils played in three different groups able to keep their own parts going as the others were playing and Mr White got a special mention for his beatboxing.  In 'Try Everything' they all sang and played from memory creating a happy and enthusiastic sound and he said how great it was to see them all enjoying playing.  We are delighted to say that we were awarded First place in the judging of this category and are now the proud owners of the 'Edward Chapman Cup' which was presented with the certificate.  The pupils were amazed and delighted and very excited about winning as well as being full of what we could do in next year's performance to make sure we keep the cup!
The Quinton Quintet from the Senior School also took part this year singing a very traditional 3-part Harmony of 'A Whole New World' as well as singing a very modern Mash Up originally conceived by Tapi in Q9 and worked on by the whole group to create parts and harmonies. We were all so proud to see their original work performed and how well they handled being such a small group of singers against the much bigger choirs of other schools. The Choir got a Highly Commended for their efforts and should be very proud of the huge strides they have made in their performances this year as a fledgling group.
A huge well done to all for their hard work and commitment to showing what an amazing school Quinton House is for the performing arts.
Published on: 7th June 2017