Year 11 Pupils Complete D of E Bronze Award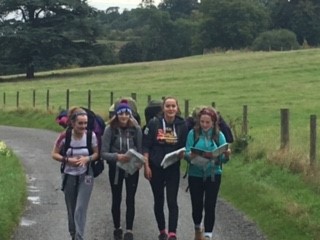 Four of our year 11 girls made easy work of the two day Duke of Edinburgh expedition across the Northamptonshire countryside last weekend. Their assessor fed back how amazing they were. Not one mistake was made as they negotiated the 36km trek.
We are very proud to offer the Duke of Edinburgh award at Quinton House. It recognises just how dedicated our pupils are.
The girls will now look at progressing onto the silver award. We wish them all the best and are confident they will be just as successful.
Published on: 5th October 2016