Quinton House ISA Poetry Competition Finalist – Joseph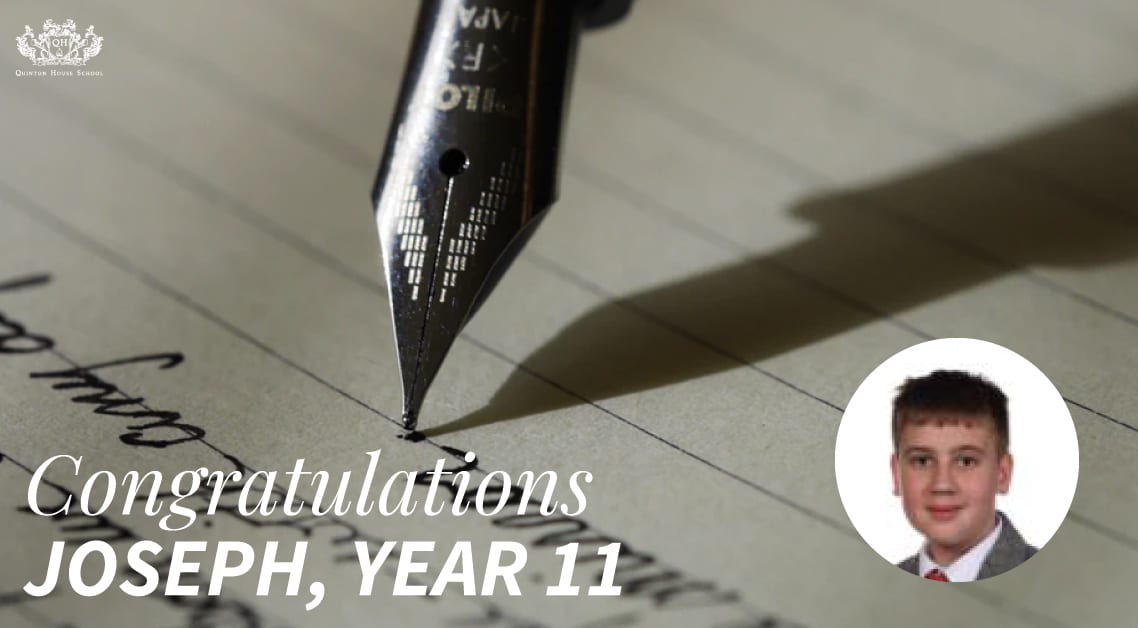 Joseph in Year 7 shortlisted for ISA Poetry Award
Last week one of our Year 7 students, Joseph, was shortlisted for the ISA Poetry Award.
The ISA poetry competition is a fantastic opportunity for pupils at ISA Members' Schools to showcase their writing skills with their own written poems.  This years' theme was inspired by the lyrical book 'If All the World Were' by award winning poet Joseph Coelho.
The competition was extremely high and unfortunately Joseph was pipped to the post, but all of us here at Quinton House are immensely proud of his achievement in being one of only three shortlisted poem in his category.
You can read his fantastic poem below. Congratulations, Joseph.
If All The World Were Music
by Joseph H, Year 7
If all the world were music
I would accompany my family
Like backing vocals to the lead.
My friends would be the bridge,
The missing bit of my life
Like the missing bit of the music
My pets would be the verses,
Crucial to make the song flow.
My memories would be the chorus,
The part of the song that sticks
My gifts would be:
Ukuleles,
Drums,
Cellos,
Guitar,
Every instrument you can think of!
Those would be my gifts.
My school would be the Royal Albert Hall
Or Sydney Opera House,
And my house would be a band tour bus.
Oh, how glorious it would be
If all the world were music.
Published on: 23rd January 2020