GCSE Art Students Working with Local Art Sculptors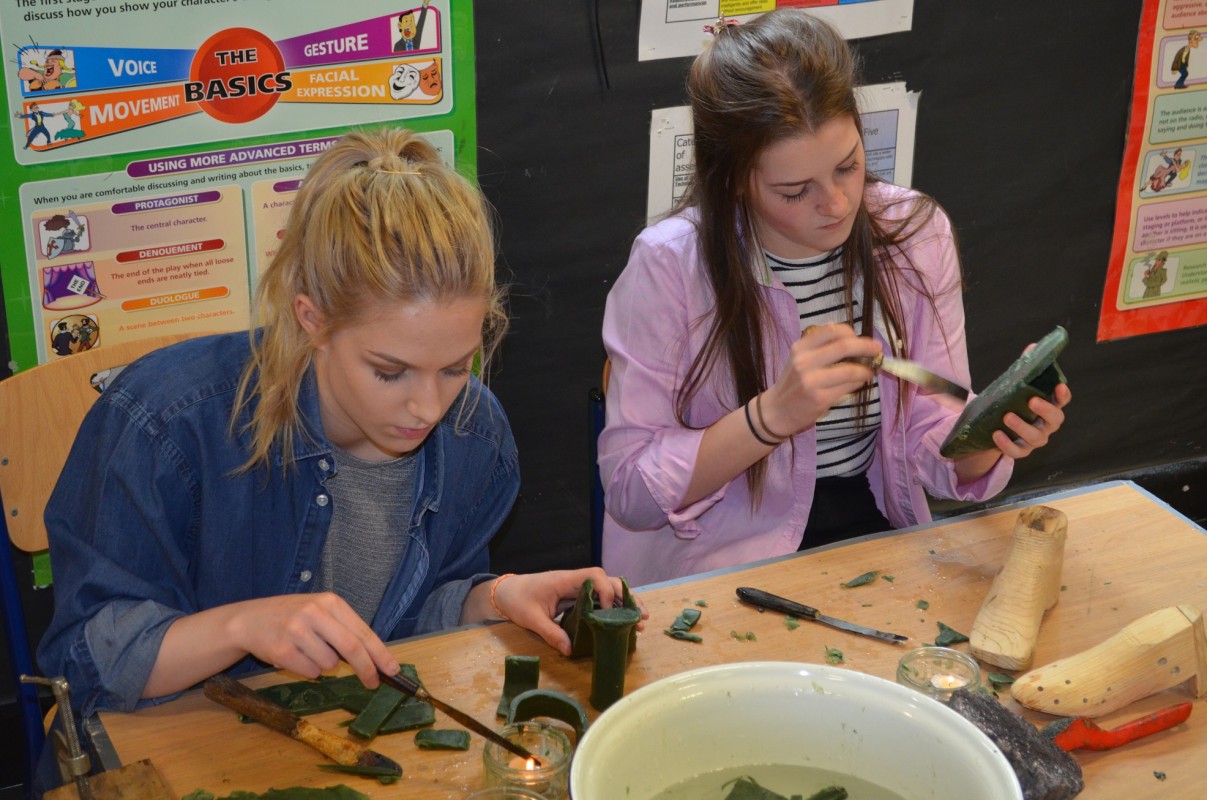 On Wednesday 25th May Quinton House GCSE art students took part in a workshop with artists, Philip Bews and Diane Gorvin, to design and make a shoe from wax to be cast in bronze and used as part of a sculpture trail on the Upton Place housing development.
Northampton has a strong connection to the fabrication of shoes and boots and by the end of the 18th century the town was a major centre of footwear and leather manufacture. It was therefore decided that shoes would make a fitting art installation for Keepmoat's Upton Place development.
Rebecca Whitby, Teacher of Art at Quinton House School says, "the project has been an amazing opportunity for the students to work with professional artists. It has truly inspired them and provided valuable evidence for their GCSE portfolios."
"We were impressed that the students had prepared designs for their shoe sculptures. Some had taken to the fantasy theme with ingenious results, whilst others had created detailed drawings and paintings of their favourite shoes. Working with wax takes a lot of concentration and they should be proud that they all achieved a great result. We are delighted that everyone produced a wax shoe suitable to be cast in bronze", said artist, Diane Gorvin.
The shoes are expected to be installed in Upton Place and unveiled in September 2016.
Published on: 27th May 2016